Preparing to Become a US Expat and Planning a Move Abroad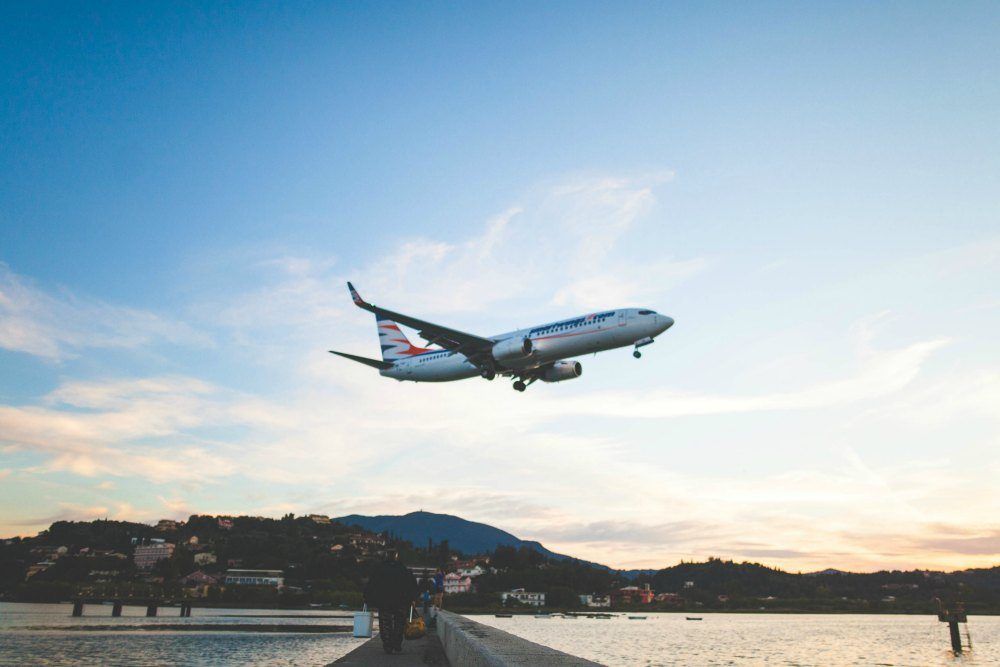 We talk often about the US expat who has been living abroad for some time, but how about those of you who may want to take a leap of faith and start a new adventure – or maybe you've received an exciting job opportunity overseas? You may be wondering where to begin, how a move abroad will affect important aspects of your life (yes, including US expat tax), and if you're ready to take on a big change in the new year. Here are a few things you'll want to consider if you're planning a move abroad.
Moving Your Family Abroad
Arguably, one of the biggest impacts of becoming a US expat is how it'll affect your family. If it's just you and your spouse, the changes may not be too dramatic – there's even a chance your significant other can keep his or her job and work remotely, or if the company has an office where you plan to move, your spouse may be able to work from the local office. On the other hand, if that option doesn't pan out, it provides an opportunity for a fresh start in his or her career.
When you have kids, there are other things to consider, like school, extracurricular activities and, of course, their friends. While it can be hard to leave behind all of these things, moving abroad can provide new experiences for your kids – and fortunately, it's easier than ever to stay in touch with the technology available these days.
Your US Home
Depending on your future plans, you may or may not desire to hold on to your home in the US. If you know your time abroad will come to an end at some point, you might want to maintain your household in the States. Alternatively, if you plan to move and have no intention of moving back to the US at this point, it might be easier to sell your home in the US.
The option you choose could have an impact on your expat taxes, whether you keep or sell your home. As a US expat, most likely you'll be able to utilize the Foreign Earned Income Exclusion as a way to save money on your expat taxes, and you must pass either the Physical Presence Test or the Bona Fide Residence Test in order to take the exclusion. Visit our blog to learn more about the effects of maintaining a US residence while abroad.
Your Finances
Another area where you'll see a big impact when moving abroad is your finances. For starters, you will most likely have foreign earned income if you're taking a new job abroad. One of the most important things to know about US expat taxation is the fact that you must report your worldwide income – so all of those dollars you earn while abroad must be reported on your US expat taxes each year. Additionally, depending on the country in which you live, you may also have to file local taxes on the income earned in the country.
Also important: your bank accounts. You'll probably have at least one bank account open overseas, which potentially opens you up to additional IRS reporting requirements for your expat taxes, including:
Foreign Bank Account Reporting (FBAR): If you have more than $10,000 across all of your foreign bank accounts in the tax year (even if only for one day), you must file an FBAR to report this information to the US Treasury Department. This is an information return only, and will not generate taxes owed. Get more FBAR details on our blog.
FATCA Form 8938: This is another reporting requirement for your US taxes; however, the filing thresholds are a bit different than FBAR. If you are single or married filing separately, you must file if the total value of your foreign assets exceeds $200,000 on the last day of the tax year or more than $300,000 at any point during the year. If you are married filing jointly, you'll need to file if the total value of your foreign assets exceeds $400,000 on the last day of the year or more than $600,000 at any point during the year. You can learn more about filing Form 8938 on our website.
Adopting a New Culture
Last, but certainly not least, you'll want to prepare for your move abroad by learning more about the area and its culture. Familiarize yourself with important customs, try to learn a few key phrases in the local language and get your hands on some of the currency for your immediate needs (like food and transportation upon arrival).
Much of what you'll learn about the culture will take place once you're there and conducting your day-to-day life there. Immersion really is the best way to take it all in – you'll learn so much just by interacting with local residents, joining community events and organizations, and preparing meals with local fare. Haven't yet decided where you'd like to live overseas as a US expat? Take a look at these considerations before moving abroad.
Living abroad as a US expat is an exciting opportunity, so be sure to take the time to carefully research and prepare for it in order to get the most out of your adventure abroad. To learn more about your tax obligations while living overseas, download a US expat tax guide for the details you need.
Have Questions About Your Expat Tax Obligations While Living Abroad?
One of our expat-expert accountants can answer all of your questions and help you understand your US expat tax obligations, so you'll be prepared when tax time rolls around. Contact us today!