Taxes in Germany: Everything American Expats Need to Know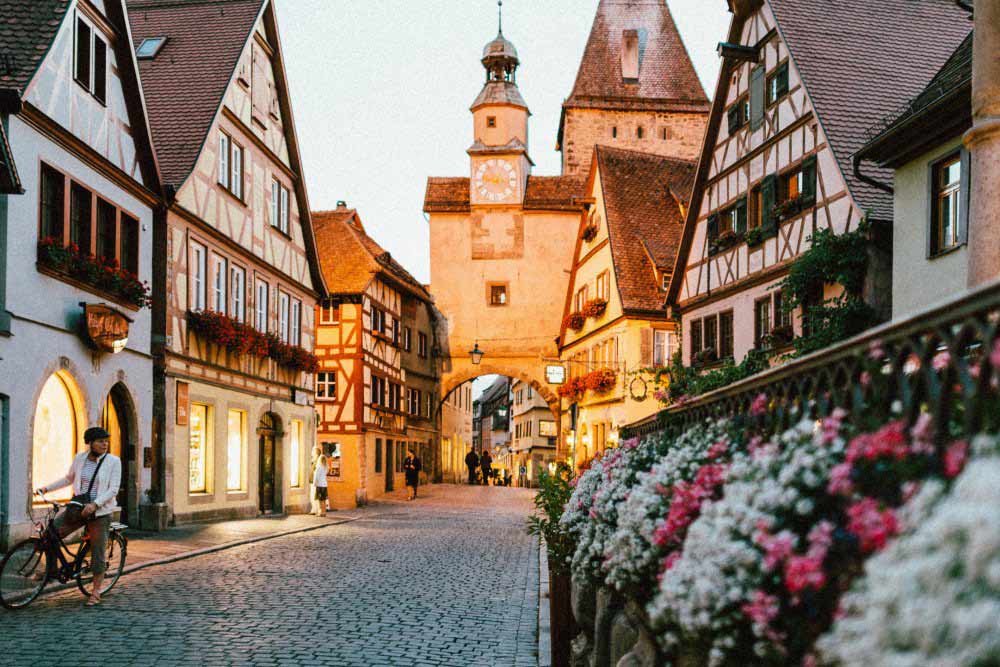 Beautiful Germany is a popular destination for Americans moving abroad due to numerous international headquarters located in the country and a large military presence in cities like Munich, Berlin, Essen, and many others. If you're one of the many American expats in Germany, you will want to know how your situation will affect your taxes in Germany. Here's a breakdown of what you should know about your German tax obligations and how living in Germany will affect your US tax obligations since you will be required to file taxes in both countries.
Expat Taxes in Germany for US Expats
As you may be aware, if you're a citizen or permanent resident of the US, you'll be required to file US expat taxes in Germany with the IRS each year. The US is one of only two governments that tax the international income of its citizens and permanent residents (the other is Eritrea). Fortunately, there are special provisions in place to protect American expats in Germany from double taxation:
Foreign Earned Income Exclusion – This exclusion allows you to decrease your 2021 taxable income by the first $107,600 for 2021 earned as a result of your labor while residing in a foreign country.
Foreign Tax Credit – This credit allows you to lower your US tax obligation on your remaining income by certain amounts paid to a foreign government.
Foreign Housing Exclusion – This exclusion allows an additional income exclusion for certain amounts paid for household expenses that occur from living overseas.
With proper planning, you should be able to take advantage of these and other strategies to minimize – or even eliminate – your US tax obligation while residing in Germany. Even if you don't believe you'll owe US taxes, it's likely you will still be required to file. Note that, in addition to your tax return, you may be required to file an informational return on your assets held in foreign bank accounts.
Definition of a German Resident
You are considered a tax resident of Germany if you arrive in the country intending to stay for a period longer than six months. Residency is proven by establishing a residence within the country or having a presence in Germany that indicates you are staying for the long term.
On the contrary, departing Germany is enough to end your tax resident status if you have no ties such as primary residence or financial or other connections. Even being a German national isn't enough to establish tax residency; if you leave the country, you're not considered a resident for tax purposes.
For American expats in Germany, if you have a residence or abode in Germany, you need to file an unrestricted tax return. Otherwise, you would file a restricted tax return if your employer has no obligation to withhold German taxes.
Germany Tax Rate vs. US
When you look at Germany tax rate vs. US, Germany's tax rate is relatively high in comparison. Though you pay more to German tax authorities up front, the benefit you gain is savings on your US tax return when filing with the IRS as an American expat living in Germany.
Taxable income in Germany is employment income, post allowable and standard deductions. The tax threshold is currently EUR 9,408 for a single individual and EUR 18,816 for those married filing jointly. The progressive tax rate is based on income and the first cap is 42% at EUR 57,051. This rate will then be applied until the second threshold, EUR 270,500, is reached. Any income surpassing EUR 270,500 will be taxed at 45%.
German Finance Ministry Tax Rates for 2021
| | |
| --- | --- |
| Taxable Income (EUR) | Tax Rate (%) |
| Up to 9,774 | 0 |
| 9,745 – 57,918 | 14-42% |
| 57,919 – 274,612 | 42% |
| 274,613 and above | 45% |
Deductions from your income will include a EUR 1,000 standard deduction. If you have unreimbursed business expenses that must be proven with receipts, you can itemize the deductions from your income. Personal deductions (obligatory future care) cap at EUR 8,820. There are also monthly deductions for allowances paid to children, starting at EUR 204 per child for two children and capped at EUR 235 for four or more children. The basic child deduction is EUR 4,000 per dependent child for a single parent.
There are no regional taxes; however, a church tax is applied to registered members of an official church. This tax varies but is usually around 8-9% of an individual's income tax.
Taxpayers in Germany will also be subject to a solidarity surcharge of 5.5% on tax payments over EUR 972. This tax was originally introduced in 1991 to help cover expenses for German reunification. Starting in 2021, only about the top 10 percent of earners will have to pay this tax.
Tax Due Date in Germany
Germany's tax year is the same as the US: January 1st through December 31st. This timeline should make it easier when it comes time to file, and possibly reduce the amount of time and effort put into filing taxes for both countries.
Your taxes must be filed by July 31st of the year following the tax year. You will receive an automatic extension to December 31st if you have your taxes prepared by a tax professional. There is also an extension option until February 28th of the subsequent year, though you need a written application for this.
If you owe taxes, your payment will be due a month after the German Ministry of Finance issues the income tax assessment notice. Late filing penalties are limited to 10% of your assessed German taxes but cannot exceed EUR 25,000. There is a late fee of 1% of your taxes due for each month the taxes have an outstanding balance. Additionally, interest is assessed on late taxes owed at the rate of 0.5% each month.
American Expats in Germany: Social Security Agreement
As American expats in Germany, as soon as your employment begins, you are enrolled in the German Social Security program. Note that this does not apply to those working in Germany for a company located outside of Germany.
The US-Germany Social Security Agreement describes to which country social security is payable for American expats who work in Germany. If you're assigned to work in Germany for five years or less by your US company, you'll continue paying into US Social Security. If your assignment is longer than five years or if you are working for a non-US employer in Germany, you'll pay into German Social Security.
German Tax on Foreign Income
All individuals who are considered tax residents of Germany will pay taxes on their worldwide income whether to Germany or another country. To help avoid double taxation, Germany does have tax treaties with numerous countries that determine where taxes are to be paid. If you're earning income outside of Germany, you should review the tax treaty between Germany and that country to understand the requirements.
When it comes to the US-Germany Tax Treaty, most tax matters will be resolved based on your residency status. Are you a resident of the US or Germany? Where are you working? Where was your income paid? All of these factors come into play when determining where American expats in Germany will pay taxes.
American Living in Germany: Other Taxes
Investment and Capital Gains Tax – This is a flat rate of 25%. Losses on investments and the sale of assets can be deducted from the income earned on other investments or assets. The system is set up so that taxation is deducted at the source.
Inheritance Tax – Graduated rates range from 7% to 50%. There is no wealth tax.
Capital Gains Tax on Real Estate – This tax is only levied if the real estate was not self-occupied and held for less than 10 years. In Germany, rental income is only taxed by the country in which the rental is located.
As an American living in Germany, educating yourself on the requirements and regulations regarding taxes for American expats can help maximize your savings and prevent missing important deadlines. And, of course, consulting with a tax professional can go a long way toward understanding your expat taxes while enjoying your time abroad! In the meantime, check out our tax guide for Americans working overseas for helpful tax information.
Need Help Understanding Your US Taxes in Germany?
Our expat-expert CPAs and IRS Enrolled Agents can help by providing the insight and expertise you need regarding US taxes in Germany for American expats. Contact us today!