Tax Guide for Americans Living in Hong Kong
Living as an Expat in Hong Kong
Hong Kong is widely regarded as one of the most important cities in the global economy. It's also home to a large expat community. And with Hong Kong's thriving economy and vibrant culture, it isn't hard to see why so many Americans have chosen it for their new home.
But what are taxes like for Americans living in Hong Kong? In this guide, we'll take an in-depth look at what you need to know.
Hong Kong at a Glance
Primary Tax Form

for Residents

: BIR60

 

Tax Year: April 1–March 31

 

Tax Deadline: Within one month of the date of issue

 

Currency: Hong Kong Dollar (HKD)

 

Population: Approximately 7.6 million

 

Number of US Expats: Estimated 85,000

 

Capital City: Hong Kong

 

Primary Language: Cantonese

 

Tax Treaty: No

 

Totalization Agreement: No

 
What Are Taxes like for Americans Living in Hong Kong?
When discussing expat taxes in Hong Kong, it's important to remember that Americans living overseas still have US tax obligations. All US citizens are required to file a federal tax return regardless of where they live in the world.
In addition to this, as an American living in Hong Kong, you will almost certainly have to file taxes with the Hong Kong government. Fortunately, one of the many reasons Hong Kong is such a popular destination for expats is its light taxes.
For example, Hong Kong taxes employment income at progressive rates capped at 17%. This is much lower than the rates for most countries, including the US.
To learn more about what you can expect as an expat living in Hong Kong, let's take a closer look at Hong Kong's tax policies.
Who Has to File Taxes in Hong Kong?
Hong Kong's taxation system is based on the source of income. Income generated from a Hong Kong source needs to be reported in a Hong Kong tax return, while income from other sources generally does not need to be reported. It's important to note that citizenship and residency status does not determine an individual's tax liability. Even if you are a Hong Kong resident or citizen, income earned from outside of Hong Kong is not subject to taxation in Hong Kong.
This unique tax system makes Hong Kong an attractive destination for international businesses and individuals. However, it's important to understand the specific rules and regulations to ensure compliance with Hong Kong tax laws.
The IRS tax code is 7,000 pages. Want the cliff notes version for expats? Let us help.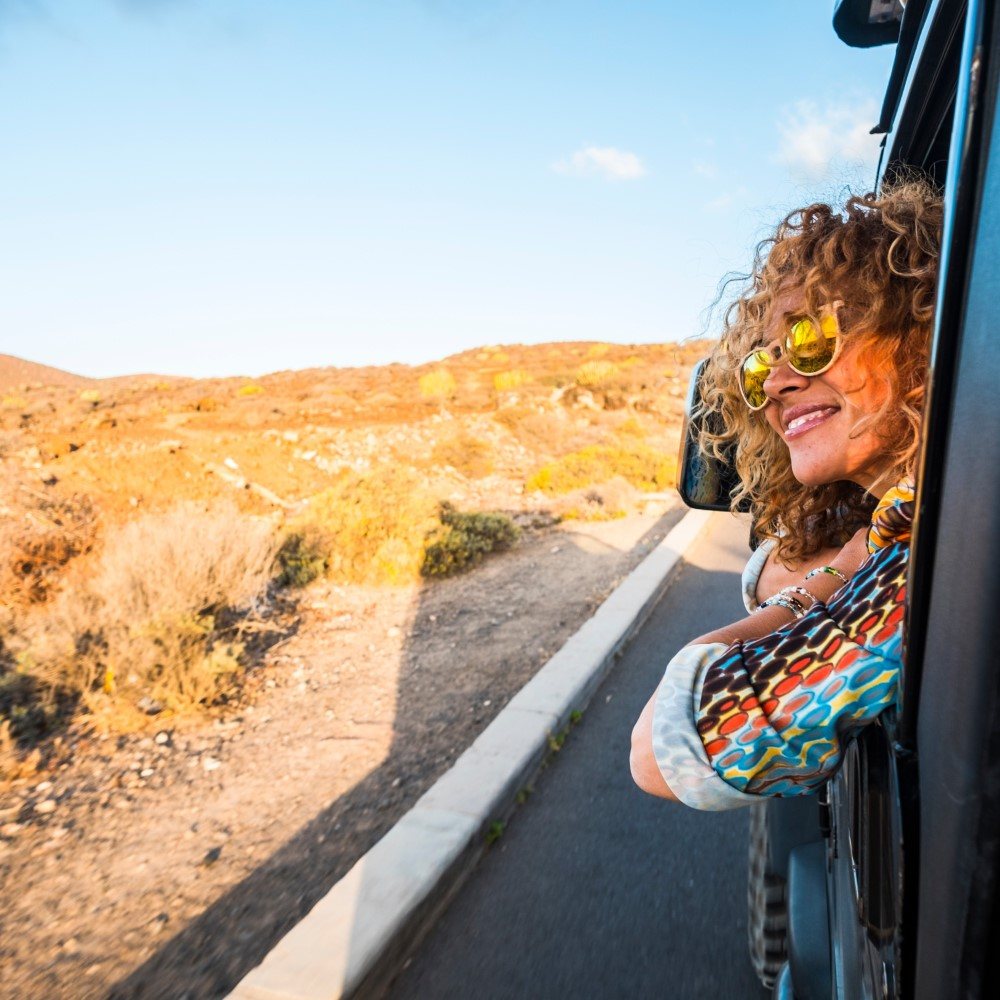 What Types of Taxation Does Hong Kong Have?
Income Tax
Hong Kong does not tax all income with a single, unified income tax. Instead, three forms of taxation apply to different types of income.
1. Salaries Tax
Income derived through traditional employment is subject to Hong Kong's salaries tax. Typically, this tax is applied at progressive rates. Below, you can see the progressive rates for 2022. (All amounts are given in HKD.)
| | |
| --- | --- |
| Income in HKD | Tax Rates |
| 1 – 50,000 | 2% |
| 50,001 – 100,000 | 6% |
| 100,001 – 150,000 | 10% |
| 150,001 – 200,000 | 14% |
| 200,001 and over | 17% |
Alternatively, you can choose to be taxed at a flat rate of 15% if this produces a lower tax liability than the progressive rate.
2. Profits Tax
Income derived through non-corporate trade or business (usually in the form of self-employment income) is subject to the profits tax. This tax is applied at a flat rate of 15%.
3. Property Tax
Income derived through rent is taxed at a flat rate of 15% after a standard deduction of 20%.
Corporate Tax
In most cases, Hong Kong taxes corporate profits at a flat rate of 16.5%.
Capital Gains Tax
There is no capital gains tax in Hong Kong. Capital loss expenses are correspondingly not allowed as deductions.
Goods Tax
Hong Kong levies a tax on certain goods, such as:
Tobacco
Liquor
Methyl alcohol
Hydrocarbons
This tax applies regardless of whether the goods are imported or produced locally. This tax is usually included in the sale price for the product.
When Are Taxes Due in Hong Kong?
Unlike in the US, the Hong Kong tax year does not follow the calendar year. Instead, the tax year lasts from April 1 to March 31.
There is no set deadline for filing taxes in Hong Kong. The due date changes each year based on when Hong Kong's Inland Revenue Department (IRD) issues tax returns to each taxpayer. You must file your return within one month of receiving it.
The IRD typically issues tax returns in May, making the due date sometime in June. If you don't receive a return when you think you should, you must notify the IRD no later than July 31.
If necessary, you can file for a filing extension, but you must submit your request to the IRD before the original due date.
Take Note
Taxes are not withheld in Hong Kong, so regardless of what form of income you receive, you will be responsible for calculating and paying your debt.
Does the US Have a Tax Treaty with Hong Kong?
No. There is currently no US-Hong Kong tax treaty. This means that Americans living in Hong Kong may be taxed twice on income. Fortunately, the IRS provides tax credits to help reduce the risk of double taxation for most US expats.
Does the US Have a Totalization Agreement with Hong Kong?
No. The US and Hong Kong do not have a totalization agreement in place. However, because Hong Kong has no social security system, Americans who work in Hong Kong will not have to worry about contributing to multiple systems. You would only need to pay into US Social Security.
What Tax Forms Do Americans Living in Hong Kong Have to File?
Most expats living abroad in Hong Kong will have to file an annual income tax return with the Hong Kong government. Beyond this, as a US citizen, you will also have to file at least one US tax form—and probably several.
Here are the most common tax forms US expats have to file.
IRS Form 1040: Individual Income Tax Return
Form 1040 is the standard US individual income tax return. All US citizens are required to file this form regardless of where they live.
For most US citizens, Form 1040 is due on April 18 in, 2023, but for expats, that deadline is automatically extended to June 15.
Pro Tip
If necessary, you can also request an additional filing extension to October 16 for this form.
IRS Form 8938: Statement of Specified Foreign Financial Assets (FATCA)
If you own non-US financial assets valued above certain thresholds, you must file a FATCA report. The specific threshold for your finances will depend on your filing status and whether you qualify as a bona fide resident of Hong Kong.
If you do have to file a FATCA report, attach it to your Form 1040 and file both at the same time.
FinCEN Form 114: Report of Foreign Bank and Financial Accounts (FBAR)
If you have at least $10,000 deposited in one or more non-US bank accounts, you'll need to report it by filing FinCEN Form 114, also known as the FBAR.
Unlike the previous forms, you can't file the FBAR by mail. You must file it electronically using the FinCEN BSA E-Filing System.
The FBAR is technically due on April 15, but if you miss that deadline, it automatically extends to October 15. You won't even have to file an extension request.
What US Tax Deductions Are Available for Expats Living in Hong Kong?
The IRS provides several tax credits and deductions for Americans living overseas. Using these tax benefits, most expats are able to erase their US tax debt entirely. Let's look over the three most common.
1. Foreign Earned Income Exclusion
The Foreign Earned Income Exclusion is a tax credit that lets expats exclude a certain amount of foreign-earned income from US taxation. The exact amount you can exclude changes from year to year. For 2022, the exclusion amount is set at $112,200.
If you qualify for the Foreign Earned Income Exclusion, you can claim it by filing IRS Form 2555.
2. Foreign Tax Credit
Using the Foreign Tax Credit, expats can deduct the income taxes they paid to foreign governments from their US tax bill, dollar for dollar. This helps reduce the possibility of double taxation.
If you qualify for the Foreign Tax Credit, you can claim it by filing IRS Form 1116.
3. Foreign Housing Exclusion
The Foreign Housing Exclusion lets expats deduct housing-related expenses from their US tax bill.
If you qualify for the Foreign Housing Exclusion, you'll have to claim it using Form 2555, as this exclusion is only available if you also claim the Foreign Earned Income Exclusion.
What If I'm Behind on Filing My US Expat Taxes?
Every US citizen is required to file an annual US tax return no matter what country they live in. However, many Americans living overseas are unaware of this tax obligation.
If you're one of the countless expats who didn't know they had to file a US tax return, don't panic. The IRS provides an amnesty program to help expats come into compliance without facing any penalties. It's known as the Streamlined Filing Compliance Procedures.
To use this program, all you have to do is:
Self-certify that your failure to file was an accident, not a willful refusal
File the last three delinquent income tax returns and pay any delinquent taxes you owed during that time (with interest)
File Foreign Bank Account Reports (FBARs) for the last six years
This will bring you into compliance with IRS regulations.
Navigating Tax Compliance for US Expats in Hong Kong
Thank you for reading our guide on how Hong Kong's tax policies affect US expats. If you have any further questions, our team of tax experts is available to assist you and provide additional clarification.
Contact us, and one of our customer champions will gladly help. If you need very specific advice on your specific tax situation, you can also click below to get a consultation with one of our expat tax experts.