Filing Taxes as an American Living in Germany – US Expat Taxes Explained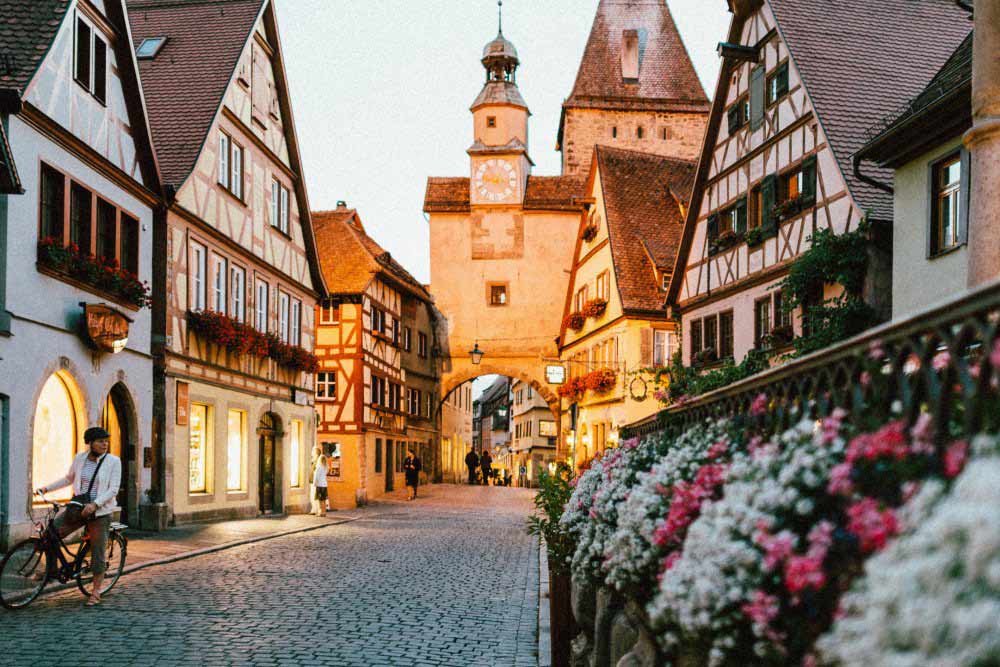 How Working in Germany Impacts Your US Expat Taxes
American citizens are obligated to file US expat taxes with the federal government each year. In addition to the regular income tax return, you could also be required to file an informational return on your assets held in foreign bank accounts. While the US is one of the few governments that taxes the international income of its citizens and permanent residents, it does have provisions to protect us from double taxation. These include the Foreign Earned Income Exclusion, Foreign Tax Credit, and Foreign Housing Exclusion.
If you are an American living in Germany, you need to know how this will impact your US taxes. This article will provide you with a glimpse of how being an American living in Germany will impact your expatriate tax returns. For more detailed information, read our guide to expat taxes in Germany.
US Expat Taxes in Germany
Do I need to file taxes if I'm living in Germany?
YES! US citizens are required to file and pay US expat taxes on worldwide income. It does not matter if you've already paid taxes to Germany. You still must file US expat taxes.
First, let's start with your German filing requirements.
What tax rates can I expect in Germany as a resident?
For 2020, German tax rates range from 14 to 45 percent.
| | |
| --- | --- |
| Taxable Income (EUR) | Tax Rate (%) |
| Up to 9,408 | 0 |
| 9,409-57,051 | 14% |
| 57,052-270,500 | 42% |
| 270,501 and over | 45% |
Who is a Resident of Germany?
Individuals are considered a resident of Germany if they arrive and plan on staying for a period longer than six months. You can prove residency by establishing a residence within the country.
Likewise, departure from Germany and ceasing all ties with the country is enough to end residency.
Is foreign income taxed in Germany?
If you are a tax resident of Germany, you are going to be taxed on worldwide income.
Germany has tax treaties with a number of countries, including the US, and also has a Social Security treaty with the US, which can be very helpful.
Non-residents must only report Germany-sourced income.
German Tax Year and Due Date
German tax year: January 1 through December 31 (just like the US)
Tax due date: File your return by May 31 of the following tax year. There is an automatic extension to December 31 if the return is prepared by a professional.
Payment due date: Payment is due one month after the German Ministry of Finance has issued the tax assessment notice.
German Social Security
The US and Germany have a Social Security agreement. If you work for a US-based company in Germany for less than five years, you pay US Social Security. If you work for more than five years in Germany, or if you work for a non-US company, you pay German Social Security.
Other Taxes in Germany
Investment and capital gains (worldwide if resident) are taxed at a flat rate of 25%.
Estate taxes – you will pay inheritance taxes of 25%, but there is no wealth tax.
Capital gains taxes on real estate are only levied if the property was not self-occupied and held for less than 10 years. Rental income is taxed based on the country where the property is located.
We offer resources and services to help you:
Learn more about how your US expat taxes are impacted when you live and work in Germany by reading our Country-Specific Guide to Germany.
File amended tax returns and forms easily, accurately, and in a timely manner.
Need Help With Your US Expat Taxes in Germany?
Discover more ideas on how to limit your tax liability by following Expatriate Tax Return Savings Tips on our website. If you have any more questions about your US expat taxes and their implications in Germany, or if you'd like to enlist our help in completing your returns, please contact us.
This article was first published on August 28, 2012. It was updated on March 19, 2020.